Aluminium Extrusion & Fabrication
Founded in 2004, FONNOV ALUMINIUM is a professional custom aluminium extrusion manufacturer of aluminium profiles, machined and fabricated aluminium components for broad industries. With years of development, FONNOV ALUMINIUM (two aluminium extrusion production sites and two large warehouses) is committed to providing high-quality custom aluminium extrusion products with kinds of finishing (anodizing, powder coating, wood finish, PVDF painting). We established an aluminium fabrication factory in 2007 to provide fabrication and machining services, including precision cutting, punching, CNC milling, bending, welding, laser marking, laser cutting, deburring, secondary finishing for aluminium products. FONNOV ALUMINIUM will be a single source for your custom aluminium extrusion and fabricated aluminium parts.
Alloys For Extrusion 6063 | 6061 | 6082
Finishings For Extrusion Profile Anodizing | Powder Coating | Wood Grain Finish | PVDF Painting
Hole Punching | Laser Cutting | Precision Cutting | CNC Milling | Bending | Welding | Assembly | Laser Marking
Why FONNOV Is Worth Your Trust
Instant Quot

Generally, we will quote your RFQs within one day after getting full and clear information.
Quality Assurance

Our extrusion production will reply on NATIONAL STANDARD GB/T 5237-2008 & GB/T 6892-2015.
1000+ Existing Standard Tooling for Common Use

The standard shapes(mostly are round tubes, square tubes, rods, T-slots, etc) can make your extrusion tooling for free.
More than 17 Years Experience in Aluminium Industry

Having carried out aluminium extrusion and aluminium fabrication since 2004.
One-Stop Solution

Our production capability allows us to provide you one-stop solution on your final aluminum products.
Low-Volume Manufacturing

Our low-volume manufacturing can help to boost your business.
MANUFACTURING CAPABILITY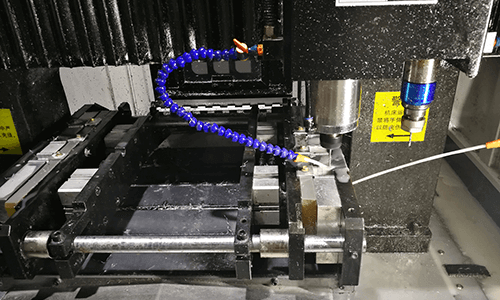 PRECISE CNC CUT-TO-LENGTH