Large Diameter 6061H112 6061F Aluminum Seamless Tube For Hydrogen Fuel Vehicles
FONNOV ALUMINIUM is an aluminum tube manufacturer for hydrogen fuel vehicles.
We produce and supply large diameter aluminum tubes upto OD600mm.
We produce 6061 aluminum seamless tubes.
We can produce custom large diameter 6061H112 6061F aluminum seamless tube for hydrogen fuel vehicles.

We provide finishing and machining services for your large diameter aluminum tubes order.
Specification
| Aluminum Alloy | Temper | OD (mm) | Wall Thickness (mm) | Tube Length (mm) |
| --- | --- | --- | --- | --- |
| 6061 | H112 | 370/371 | as per request | as per request |
| 6061 | F | 270/304/360/375 | as per request | as per request |
Mechanical Property
Tensile Strength
Rm/Mpa
Yield Strength
Rp0.2/Mpa
Elongation /%

A

310
264
12
✣The tested value is Min.
Why Is 6061 Aluminum Seamless Tube Used For Hydrogen Fuel Vehicles?
The number of hydrogen fuel vehicles continues to increase, and hydrogen has become the gas of choice for new energy vehicles. It has the advantages of abundant resources, high calorific value, and cleanliness. Whether it is a hydrogen internal combustion engine vehicle or a hydrogen fuel cell electric vehicle, the problem to be solved is the storage of hydrogen.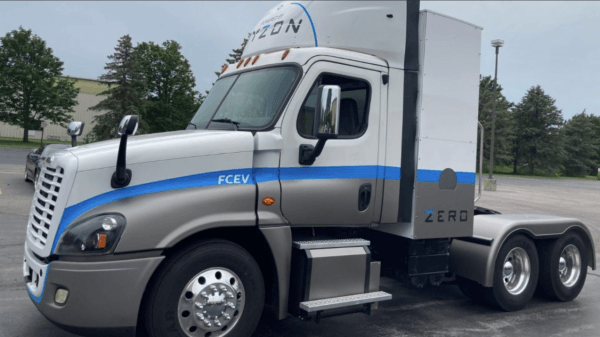 At present, conventional steel pressure vessels cannot meet the requirements of lightweight and high hydrogen storage density for hydrogen fuel vehicles.
In the case of this demand, the large diameter aluminum seamless tubes with aluminum alloy 6061 are more and more used in hydrogen fuel vehicles as hydrogen storage tubes.
Advantages of large diameter aluminum seamless tube with 6061 alloy for hydrogen fuel vehicles:
The 6061 aluminum alloy is made of Mg and Si as the main alloy elements, and it belongs to the aluminum alloy that can be strengthened by heat treatment.
It has lightweight, medium strength, high corrosion resistance, no stress corrosion cracking tendency, and good welding performance.
The corrosion performance of the welding zone is unchanged, and the formability and process performance are very good.
More Options For Large Diameter Aluminum Seamless Tubes
| | |
| --- | --- |
| Product name | seamless extruded aluminum tube for hydrogen vehicle, seamless aluminum tube for automobile, aluminum seamless tubing, large diameter aluminum tubing, large diameter aluminum tube, large aluminum tube, aluminum tube large diameter, large diameter seamless aluminum tube for vehicle. |
| Description | Extrusion process can create extruded aluminum tube/pipe and extruded aluminum seamless tube/pipe. Compared to extruded tubes, seamless aluminum tubes have no welds and are preferred for hydrogen storage and pressure vessels.  The aluminum seamless tube has good mechanical properties, complete structure and good corrosion resistance. Large diameter aluminum seamless tubes usually refer to seamless aluminum tubes with an outer diameter greater than 100mm. (sometimes 200mm) |
| Material | aluminum alloy 6061, 6063, 2024, 5083, 7075, etc. |
| Temper | T4, T5, T6, etc. |
| Finish & Color | anodizing, powder coating, sandblasting anodizing, brushed anodizing, etc. |
| Length | CNC cut-to-length as per request. |
| Packing | wooden frame, plywood case, shrink film. |
| Application | The large diameter seamless aluminum tube with 5083 aluminum is widely used in ship and vessel, marine industry. The 6061 large diameter seamless aluminum tube is widely used in pressure vessel, hydrogen storage, vehicles and trailer trucks. |
What FONNOV provide you on 6061 aluminum seamless tube for hydrogen fuel vehicle
Optimize the 6061 aluminum alloy composition
FONNOV adjusts the element content of 6061 alloy in weight percentage. This is because the medium in the hydrogen storage tube is a high-pressure gas, and the composition of each part of the tube and the various strengthening phases in the structure must be uniformly distributed and the grains are fine.
Optimize the heat treatment process and use H112 heat treatment
H112: Slightly strain-hardened from working at an elevated temperature from a limited amount of cold work (mechanical property limits specified). This can meet specific mechanical property requirements.
Control the critical dimensions
Control the roundness and straightness of the extruded tube. Control the inner diameter and wall thickness of the extruded tube, and ensure that the extruded tube can be inserted into the forced spinning mandrel.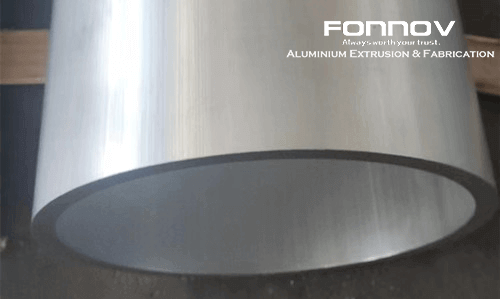 Need CNC Machining And Fabrication On 6061 Aluminum Seamless Tube?
We provide services including machining, CNC machining, bending, welding, laser etching of logo and series number, assembly.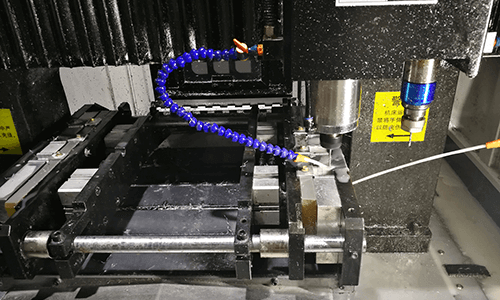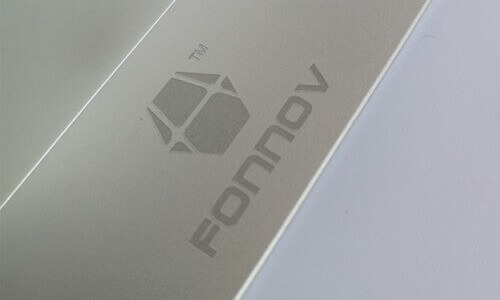 Professional Manufacturer of Large Diameter 6061 Aluminum Seamless Tube
We produce 6061 aluminum seamless tubes for some well-known hydrogen automobile enterprises. We have rich experience in producing qualified 6061 seamless aluminum tubes.
Our expertise is in producing extruded aluminum and machined aluminum. Such as aluminum profiles, custom aluminum extrusions, aluminum tubes, aluminum seamless tubes, aluminum rods, aluminum trims, aluminum beams and channels, aluminum heatsinks, etc. Our aluminum products are widely used in architecture, building and construction, vessel and ship, vehicles, and general industries.
What We need For Your Order or Quotation?